Good morning ladies!!!!

I hope that you had a great weekend!! I sure did. I got to go to St. Louis and watch my nephew play baseball. It was fun! Since my brother and his family live up in the suburbs, I don't get to pop over and see Cael's games very often, but I do like to get to see him play at least once a year. It is so fun to watch him progress. When he first started in t-ball he was so timid, then the last couple years, he has really come out of his shell, he was staying "in the game" and moving toward all the plays. This year - I would name him MVP of the game on Saturday. (I am his favorite aunt after all... :) It was so neat to see the changes in him (and in the whole team), and really watch him excel. He loves baseball and everything baseball related, and he wants to get better. So this year the team practiced all winter, and it has paid off!!! It is so fun watching them pitch the ball, and strike people out. Catch flyes, and make plays. As most of you know with your own children, they get better with practice, they get better as they get stronger and can control their bodies better. It is amazing how we all progress with continued effort.
This health and wellness game that we are all playing is the same. Continued effort in eating better, exercising consistently and getting stronger, relaxation and stress relief, positive living and better sleep will do nothing but put your body in a better state of health.
I know that boot camp is hard. I can see it on your faces throughout the class. That is a great thing! You 100% have to challenge your body, move it out of it's comfort zone, and do more than you did yesterday, to get it to change. When you do that, your body changes, it gets stronger, YOU get stronger. And you feel better - I know that, because I see your faces after class and as you leave the gym...SMILING. You have more energy, you are more focused, you generally feel better after that great workout, than when you walked in the door, and that is an exceptional thing! That tells you to keep doing it...keep going...try a little harder...get one more every single day!
When you feel so great - your health is changing too. For the better.
This is what changes with your health when you exercise
Exercise is so important to your health. So many of your health problems will improve or even disappear as the result of a consistent exercise program.

Exercise change lives! I have seen it happen. Exercise is the best stress reliever and works better than any anti-anxiety drug on the market. The stronger you get the more energy you have to enjoy your life. The stronger you get the more confidence you gain to reach any goal that you set for yourself. And the more fun you have in life - being able to play and keep up with your kids, hike up mountains, or just feel good working outside and being on your feet all day. Strength makes you better at any sport...even if you are just playing in the game of life!
And just in case you needed more incentive to keep moving, here are 5 proven health improvement factors that come as a result of challenging, consistent exercise:
1. Your energy levels boost and you feel great.
I have noticed that most people don't realize how bad they actually feel. They get used to feeling a certain way. Then when they start exercising they feel so much better. Your energy levels soar and you feel excited about life again. Anything that makes you feel this good, cannot be bad. There is a reason that we have more energy all day when we push ourselves to work as hard as we can in the morning. Our bodies were meant to move - and the more we move, the more they reward us with endorphins and other brain chemicals that keep us feeling better than if we had not worked out.
2. Your muscles and joints feel better than ever.
Little aches and pains get better when you are consistent with an exercise program for a few weeks. That chronic muscle and joint pain that you have lived with for years may begin to fade. Low back pain is many times caused by a weak core and sitting too much...so strengthening your muscles will naturally fix that pain. For some, joint replacement surgery is postponed. For others, arthritis pain is reduced.
3. Your risk for dementia decreases.
Exercise changes the brain in ways that protect memory and thinking. In a study done at the University of British Colombia, exercise that gets your heart rate up and makes you sweat (READ: MLBBC) appears to increase the size of the hippocampus in the brain. That is the part of the brain that is involved with verbal memory and learning. During exercise, your body is also releasing other chemicals that affect the health of brain cells, grow new blood vessels to the cells, and increase the number and survival of those brain cells themselves. Exercise also just clears the mind - with the high pressure jobs that we have and the go-go-go of our society, we can all use a little less brain fog!
4. Your risk of heart attack or stroke is reduced.
This is a big one and not something you can necessarily physically feel, but it is the one that saves lives! Exercise has the power to remove two of the major risk factors that lead to heart disease: 1) physical inactivity and 2) obesity. Exercise also increases your good cholesterol (HDL) and lowers your blood pressure.
5. Your blood sugar levels are better controlled.
People with type 2 diabetes see substantial benefits from exercise. Exercise improves the body's use of insulin, and the related weight loss improves insulin sensitivity. For many, exercise becomes the natural, permanent antidote to their type 2 diabetes. Exercise also decreases inflammation which is linked to most of the lifestyle diseases that we have in our country today.
There are SO MANY benefits to exercise, why would anyone avoid doing it?! Typically it comes down to excuses. Getting started is the hardest part - once you are in the routine of working out - your body will let you know that you need it!! Commit to yourself and just do it for the first couple weeks, once it is in your routine, it becomes your habit. And once it is your habit, your body will remind you if you have not worked out for a while!!
If you're tired…exercise gives you energy.

If you're in pain…exercise alleviates your muscle and joint pain.

If you'd rather stay in bed…exercise makes your sleep more restful.

If you're pressed for time…exercise improves your efficiency and extends your life.

If you don't know where to start…that's where I come in.
Call or email me today, after one MLBBC workout - you will have more energy, you will feel great and accomplished, and you will get more done all day! Come workout with us and you will reap all of the benefits of exercise.
Come workout with me today!!! Have a super week!! Love you! Em
​
Chicken Spaghetti Skillet
​
Here's a skillet dinner recipe that combines spaghetti squash and marinara with tender chicken breast. It feels like you're enjoying a traditional spaghetti dinner, but you're really eating veggies and protein. Looks for a marinara without a lot of added sugar like Rao's, Amy's, or Muir Glen. It is comforting, craveable, and delicious!
Courtesy of RealHealthyRecipes.com
What you need
Serves 4
1 spaghetti Squash
1 teaspoon olive oil
1 tablespoon garlic, minced
1 yellow onion, chopped
3 zucchini, chopped
2 teaspoons Italian seasoning
1 (25 oz) jar marinara sauce (low sugar)
2 cups roasted, chopped chicken breast
¼ cup fresh basil, chopped
Instructions
1. Preheat the oven to 450 degrees F. Line a baking sheet with foil.
2. Cut the spaghetti squash in half, lengthwise, and scrape out and discard the seeds. Spray the cut side with olive oil. Sprinkle with salt and pepper. Place the cut side down on the foil lined baking sheet and place in the preheated oven for 45 minutes, or until tender. Once cooled, scoop the tender noodles out of the skins and set aside in a bowl.
3. Meanwhile, place a large skillet over medium-high heat. Add the olive oil, garlic and onion. Sauté for 5 minutes, until the onion is tender.
4. Add the chopped zucchini and Italian seasoning and continue to cook for another 3 minutes, until the zucchini is tender.
5. Add the marinara sauce, roasted chicken and tender spaghetti squash. Mix well and cook until for 4 minutes.
6. Remove from heat and garnish with basil. Serve and enjoy!
Nutrition
One serving equals 371 calories, 12g fat, 34g carbohydrate, 7g fiber, and 27g protein.
Motivate your friends, family and co-workers! Use the "refer a friend" link below to forward this newsletter to your friends, family, and coworkers.
MyLeanBody Boot Camp Team
Emily, Ashley, Kim B, Christy, Kim C and Becky
Weekly Class Times:
5:15 and 6:00 AM - Monday thru Friday
9:30 AM - Monday, Wednesday, Friday

4:30 PM - Monday & Wednesday ONLY
5:30 PM - Monday thru Thursday
7:15 and 8:00 AM - Saturdays

MyLeanBody Boot Camp
403 Bronco Dr. Unit 2
Bloomington IL, 61704
309-540-9637
MyLeanBody Boot Camp

​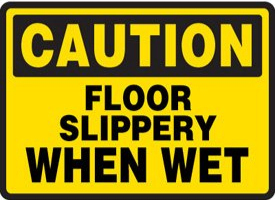 With wet weather, when possible, please wear different shoes and change into your gym shoes when you get to the gym. The gym floor gets very slippery when it gets wet, so please help keep us safe and dry. Thanks so much!​​​​
---
---
Use MLBBC10 and get 10% OFF!
I have heard so many of you talking about needing help meal prepping! This is an easy way to get it done.
Meal prep seems to be the hardest part of consistently eating healthy. It takes time, planning, and energy every single week to get it done. All that on top of an already busy schedule and so many other things (and other people) to take care of, I get it that you don't have time. MegaFit meals can help!!! Here is what I like about them:
​The meals are REAL FOOD and they don't use any preservatives.
​They are made with simple ingredients.
​They deliver the meals ready to go to your home...or even a hotel. I'm thinking a business trip would be so much better without the worry of what you are going to eat for every meal.
​They last for four days in the fridge and 30 days frozen, then heat in the microwave for a minute or two.
​The best part is that they are SO easy to fit into your day and they are economical!
​Depending on the meal you choose, your goals and your macros one meal can be divided into a meal and a snack or two meals. And they are the perfect size for your husband or any other man in your life.
I have recommendations for you at the gym of which meals to try and what the macros are for each meal. And be sure so use the discount code MLBBC10 so that you save 10%!!!! Love you!!! Em.
Stronger and Healthier Than Ever
MyLeanBody Boot Camp has been my go-to workout for the last 7 years. I initially joined after having a baby and wanted that extra weight off ASAP! I was able to bounce back to my pre-baby weight in a couple months. I continued going because I loved the women, the workouts and the positivity.
The workouts are always challenging and different. And when you need to make modifications there are always plenty of options. The instructors are full of energy and really know how to push you to have confidence in yourself to do "just one more!" Everyone is so supportive and there are so many age and size ranges, you don't ever feel out of place.
A couple years ago I signed up to do the Diet Doc and that was so eye opening. I learned so much about what I was eating and by reading nutrition facts, could track what I was consuming daily. I had always pictured myself a certain size and I was shocked by how much my body changed by following the diet doc calculations. This is a lifelong tool and worth every penny!!
Fast forward to today, I feel stronger than I ever have and much healthier. I wish I would have had this much body awareness and knowledge when I was in my 20's!
Love, Melissa
Ready to Run After the Long Midwest Winters!
I joined MyLeanBody Boot Camp in December 2016 shortly after moving to Bloomington and I am so glad I did! It could not have come at a better time as I was embarking on my first Midwest winter. I discovered at the end of that winter that consistently attending the 5:15am classes helped me both physically and mentally, because I was able to avoid a lot of the negative effects of the winter season.
Through 2017, I was able to continue building relationships with other gym members who positively shared affirmations and healthy living tips. With the support, tips and continuous fitness regiment, I was getting stronger, more confident and found myself becoming a stronger runner. One goal I set for 2018 is to run a marathon in November. In order to do that, decided that I would need to run a couple of half marathons to help me train. Because running outside is difficult during the Midwest winters, MyLeanBody Boot Camp continued to serve as the perfect source for strength training and confidence building. Not only that, MLBBC made me a significantly faster.
I have always been physically active, but cannot say that I have been healthy in all aspects. Running has historically been a challenge dating back to running the mile in Physical Education class in elementary school. After running a 10K a few years ago, I ran into my high school track coach who was surprised and said, "We could never get you to run when you were in school". That was the moment I confirmed he accurately remembered who I was.
Fast forward to March 2018 and I ran a half marathon in New Orleans, Louisiana without stopping at all! I was well prepared to run those 13.1 miles and it was such a rewarding experience! MyLeanBody Boot Camp was an integral part in helping me crossing the finish line with my best time and in great shape since we were just coming out of the end of another winter.
I am truly grateful for the instructors and members who have shared encouraging words and kept pushing me throughout this journey. Love, T'ana
MyLeanBody Boot Camp Took My New Lifestyle To The Next Level!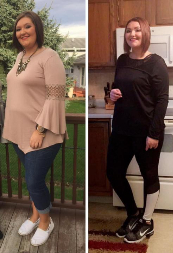 In May of 2016, at 19 years old, I was the heaviest I've ever been. I began to realize I didn't want to live my life like this any more as I became concerned about my health and what the extra weight would mean for my future. After talking to my doctor, trying different dieting programs, and even trying 'diet pills', nothing seemed to work so I gave up once again.

Then in January of 2017 my mom was diagnosed with high blood pressure. She needed to make some big changes to her diet in order to help get it under control. Realizing what all my mom was going through, I knew if I didn't change my lifestyle and get control of my weight now, high blood pressure could likely be a part of my future too.
By February 2017 my whole family was making changes to their diets in order to support my mom. I started seeing some weight come off but not much. At the end of March I started working out at MyLeanBody Boot Camp and knew it is what I needed to to take my nutrition and exercise to the next level. Along with incredible workouts, Emily helped me understand nutrition and how to eat healthy so that it was easier for me to stay away from junk food and other things that were keeping me from losing. I am now at the lowest weight I have ever been, and the best part is that my clothes are all too big!!
Everyone is so encouraging and supportive that I look forward to coming to boot camp every week! It is an amazing place and I am so thankful I found MyLeanBody Boot Camp! Love Maci