Good Morning...and Happy Tuesday!!!!

I hope that your week is going great!! It is Family Day Week!!! Are you planning to bring your kiddos on Saturday to workout with you? Have you told your husband or significant other that you challenge them to try and do more pushups than you?? To keep up with you? To just make it through the workout?? I don't think that anyone knows how hard we work and how strong we are unless they have been here to workout! It is so fun to see husbands sweating right along with you...and thinking, wow, she does this every day?!?!! We are amazing, and strong (and gorgeous)...and it is time we realize it, and show it off!!! :)
Classes this Saturday morning are at 7:15 and 8:15 AM. Bring your family, I cannot wait to meet them or see them again!!! There will be a fun workout and healthy snacks for all! Be sure to join us this weekend!!!
One topic that has been coming up a lot lately is eating out. I know that we do it all the time...I think that I have heard Bloomington has more restaurants per capita than anywhere else...I believe it. It seems like we have everything, and sometimes two of everything to choose from. That sure means eating out has never been easier, faster, and more convenient. And the busier life gets the more we tend to look to quick and handy ways to eat. However, if you have serious health, fitness, or weight loss goals it can be challenging to stay on track when dining out. And if you are going out to eat more than once a week, staying on track is extremely difficult unless you take the time to plan ahead of time.
Tough Love Alert: What you eat is 80-85% of what you look like. Genetics 10% or less….your workout 10% or less. I know I have said it before, but I will say it again and again (and again). If you are letting someone else control your food intake, then you are letting someone else control your health. YOU have to be responsible for you if you want to make any changes to your current level of health, fitness, or weight. There is a reason why the saying "the more you cook, the better you look" is a saying. If eating out is a part of your life, you have to be diligent about what you are consuming.
There is a reason that I prep my food ahead of time and that I don't eat out regularly. It is because I want to know what is in my food. I am the one that is in control of the food that is going into my body. If I want to perform in life the way I do, it is imperative to my workouts and strength to eat what my body needs - not more and not less. I want to workout hard, be strong, and continue to improve my body, and I cannot expect it to do any of that if I am not fueling it appropriately. How do I know what my body is getting? I cook the food, weigh it, and eat it. It is important to my mental state to not eat sugar, chemicals, or too much in general. I want to sleep well, have a clear head, and be able to focus. Too much sugar and carbs take that away, so I prioritize prepping my food and planning what I am going to eat so that I can be at my best. Does it take time? Yes. Do I have to do that in place of sitting and watching TV or scrolling on FB? Yes. Is that ok? Yes! It is better than OK! It makes me better. It makes me healthier. And that is worth all the work in the world to my life and well being.
Of course I do eat out here and there. This is life, none of us are ever not going to eat out ever again. I get that. But when I eat out, it is a treat, not an everyday occurrence. If you are eating out more than once a week and have definite health or weight loss goals, you will have to be very careful with what you are ordering. How do you do that? I put together this week's article with some suggestions on how to eat out in a healthy way! I hope it helps. Thank you for reading and for wanting to live life healthy!!
Have a super week! Love you! Em
How To Eat Out and…. Stay on Track
Here are my strategies and tips for ordering at a restaurant so that you can enjoy your meal and still make progress towards your goals.
​Know how much food your body needs.

Unless you want your body to store extra calories for later (aka storing them as body fat), then eating the appropriate amount for your body is the key. While this is somewhat dependent on your activity level, eating way too much at one time will cause your body to store the extra no matter how many miles you ran or walked before you ate. Your body can only use a certain amount of food at any one time. In general, most women can use between 20-30g of protein, 20-30g of starchy carbs and 7-12g of fat at one time. Using these guidelines can quickly see why that healthy sounding taco salad, that you can find at many restaurants with 40g of protein, 120g of carbs and 65g of fat is definitely not going to help you reach your goals. That is the amount of carbs and fat that you need for the WHOLE DAY, not just one meal.
Plan ahead of time!!!
By knowing how much food your body can use, start by looking online for restaurant menu nutrition information. Almost all restaurants have nutrition facts on their website. Study the menu ahead of time so you'll know what you are going to order. This will take a little time, but if you really want to reach your goals and not set yourself back, it is what is necessary. Some foods and meals will surprise you, the salads at most restaurants shock me, so it is best to plan in advance.
It is also a great idea if you have time while you are planning to check out the websites of other places that you like to eat too. That way you can plan meals for several places you like to use in the future. Then when you are in a pinch you will know where to go and what you will order!
One of the first things I do when I study the nutrition values at any restaurant is look at the category of food I am interested in having. If I want to have a salad I will go to that section first. The next thing that I review are the fat, carbohydrates, and protein columns. Comparing those to the meal maximums, it usually doesn't take long to see what will fit and what won't. Skip the options that are too high or decide if there is a way to customize the meal in order to reduce a macronutrient that might be too high. For example, it the carbs are too high for that turkey sandwich, just have half the bread. Or if the fat is too high and dressing is included on the salad, get it on the side and only use ¼ of what they give you.
You have to take care of you. The restaurant's main goal is to make the food taste so good that you will come back...fat, sugar, salt, carbs make food taste so amazing...so they are going to put that in their meals to tantalize your taste buds! I have heard enough of you say, that no food tastes as good as fitting into your skinny jeans feels, so remember that when you are deciding what you are going to eat. And it is ok to not order your favorite thing when you are out - you will feel better if you keep the commitment to yourself to eat healthy, than you would after a big meal that is not taking you to your goals.
If you get caught off guard and don't have time to plan ahead, theses tips can be used with any menu on the fly:
THINK SIMPLE when you are eating out. The less stuff they put on the dish, the better it will be for you! A complicated or fancy meal means more fat and calories. Simple is best when you are eating out.

No matter where you are eating, practice eating small portions. Take half the entree home or split the meal with someone. Order a healthier appetizer as a main course, and start with a simple side salad.

Grilled chicken or fish is always a good option, or choose the leanest protein source that is offered. Grilled sirloin or filet are good beef options but will still have more fat than chicken or fish.

Ask about any added sauces and have them left off, or on the side. This way you can control what and how much you use.

Side dishes like rice, pasta, and potatoes are inexpensive so restaurants tend to serve you BIG portions of these. Steamed veggies are great substitutes for these. If two sides come with your meal, double the veggies! You can also ask that no oil or butter be added while cooking the veggies especially if you are having a higher fat meat. If you choose a starchy side, it is best to really watch the portion size. A good frame of reference for one portion is about ½ cup or the size of your fist.

A side salad is a great option to start your meal with veggies. Consider skipping the croutons, bacon and nuts and have the cheese and dressing put on the side. Try using ½ the cheese and "fork drip" the dressing. You can always take your own dressing with you too.

Ask to substitute high fat items like french fries for a side salad or steamed vegetables.

Eat a little less prior to eating out, but don't skip meals. Being too hungry when you get to the restaurant can lead to eating too much. If you are hungry before you go, eat something like a small piece of fruit, a few bites of chicken or have a big glass of water with lemon about 30 minutes before your meal to help be in better control of your choices.

Avoid buffets and all-you-can-eat specials. Our bodies don't need all that food and having too many choices makes it challenging to stay focused and in control

Breaded, batter-dipped, and tempura all mean fried food which is higher in fat. Look instead for lower fat, grilled, broiled, and baked options. Other good choices include entrees that are steamed, poached, or roasted.

Avoid croissants, biscuits, pot pies, quiches, and pastries. The dough and crusts tend to be high in fat. Pick hard rolls, bread sticks (if not brushed with butter), french bread, or whole-wheat buns if you choose to have that as the starchy carbohydrate for the meal. Remember the bread in the bread basket is a starchy carb too, and one normal size dinner roll generally has the amount of carbs that you need for the whole meal.

Avoid thick, creamy sauces and soups. Choose thin, stock-based sauces and broth-based soups instead because in general they will have a lot less fat and calories.

With sandwich orders, skip the mayonnaise, special sauces, and cheese and ask for extra lettuce, tomatoes, onions and mustard.

If ordering pizza, ask for extra vegetables toppings instead of meats and extra cheese. Thin crust will have less carbs and fat and is a better option than a thick, doughy crust. You can also ask for half the cheese, and you probably won't notice the difference.
There is no doubt, eating out can be a challenge when you are trying to stick to your health and fitness goals, but it is doable with some effort. Taking the time to plan ahead is key and then sticking with some basic strategies can make all the different and help keep you on track.
Real Food Summer Blender Cucumber Salsa
​From Recipes To Nourish, this fresh summer salsa would be a great way to use your garden produce that is so plentiful this time of year. No garden produce of your own, the Farmer's Market and Green Top Grocery are stocked full of fresh, organic cucumber and tomatoes to make this delicious fresh salsa. By using a blender, this simple salsa is ready in no time.
author Emily Sunwell-Vidaurri

yield 2 cups

Ingredients
3 medium tomatoes, cut into large chunks
1 large cucumber (about 12" long), peeled and cut into large chunks
1 large handful of cilantro (about 1 cup)
Juice of 1 lemon
3-5 fresh garlic cloves, peeled
2 fresh jalapeños, stemmed and halved (remove seeds if you prefer less spice/heat)
1/2 - 1 tsp Celtic sea salt or Himalayan salt, start with 1/2 teaspoon

Instructions
Wash and prep all the produce.
Add all of the produce, lemon juice and 1/2 teaspoon sea salt to a blender or food processor. Pulse a few times to do a rough chop, then continue to blend until everything is combined, smooth and few chunks are left, about 15 seconds.

Taste for desired saltiness. If you prefer it saltier, add another 1/2 teaspoon of sea salt.

Enjoy as is or refrigerate for later use.
Nutrition Information
Calories 20; 1g protein; 4g carbs; 0g fat
Motivate your friends, family and co-workers! Use the "refer a friend" link below to forward this newsletter to your friends, family, and coworkers.
MyLeanBody Boot Camp Team
Emily, Ashley, Kim B, Christy, Kim C and Becky
Weekly Class Times:
5:15 and 6:00 AM - Monday thru Friday
7:00 AM - Monday, Wednesday, Friday

4:30 PM - Monday & Wednesday ONLY
5:30 PM - Monday thru Thursday
7:15 and 8:00 AM - Saturdays

MyLeanBody Boot Camp
403 Bronco Dr. Unit 2
Bloomington IL, 61704
309-540-9637
MyLeanBody Boot Camp

MLBBC Family Day is THIS Saturday, July 21st at 7:15 AM and **8:15 AM (**notice the slightly different time than our regular Saturdays)
Everyone is invited! (friends, family, kids, spouses, whoever!) There will be tons of fun, prizes, healthy food and games for the kids! Get a GREAT workout and help us celebrate MLBBC's APPRECIATION MONTH!
Please be sure to RSVP in the foyer at the gym so we know about how many to expect. Thanks!!
---
JULY IS...
July is a special month here at MLBBC. For those of you who may not know, MyLeanBody Boot Camp opened in our own space on July 1st, 2012! So, for the month of July we are going to celebrate SIX years of MLBBC at this location and appreciate YOU!

In honor of appreciation month, I would like to say thank you to you with a bonus class for everyone. I will add this class to your account, so it will be there for you to use any time throughout the month! Be sure to plan our workouts so you can get an extra workout in!!!
We will also have some fun with a fantastic Family Day Workout on July 21st. This is also a bonus class for everyone! So please plan to come and bring your kids, spouses, significant others, friends, mom's, dad's, or whomever!! I love it that you want to show off what you do here everyday. I hope that everyone can join us for family day!!! Please be sure to sign up in the foyer if you are planning to come so I know how many to expect. Classes that morning will begin at 7:15 and 8:15 AM.
Finally, I will have fun healthy treats for you throughout the month too. I know that I have said it before, but I will say it again - what you eat is 80% of the results that you get. Only 20% comes from your workout and your genetics combined, so focusing on what you eat is the best way to get results! So to inspire you, I will bring in some healthy treats for you to enjoy, that you can also make at home!
It is amazing what MLBBC has become over the years - thank you for all of your hard work and support!
You are the reason that MLBBC is the best place in town for a great workout! We would not be where we are without YOU!!! LOVE YOU!!!! Em
---
We are one of the local businesses that is collecting School Supplies for the Back 2 School Alliance. This is a group of volunteers and community partners who are dedicated to supporting students in need. They work hand in hand with Bloomington District 87 and Normal Unit 5 and Illinois Prairie Community Foundation to bring kids and community together by putting backpacks and school supplies into the hands of the children who need them most.​
There is a list of needed supplies in the foyer or you can also bring in a gift card and our very own Lori Hahm​, a member of the alliance, will buy the supplies for you. For any donation, I will give you an extra boot camp class - so be sure to put your name on your supplies or tell us at the front desk and we will add the class to your account! Please have your donations here by August 3rd.
---
To say THANK YOU for being a MLBBC member, you will receive 10% off all your supplement purchases this month!
---
WE ARE HIRING!! MyLeanBody Boot Camp is looking for a trainer! Do you know an amazing, fit, motivated, positive lady that would be perfect for our team???

We are looking for a certified personal trainer OR someone who has weight training experience for part time evening hours!
We want a positive attitude and a passion for helping others achieve their health and fitness goals. Walking the walk and leading a healthy personal lifestyle and a strong work ethic are also musts.
If you are interested if you know someone who might be, please send a resume and cover letter to Emily@myleanbodybootcamp.com. Please include a little bit about yourself in the cover letter, and answer the following questions: What experience do you have that would make you a good candidate for this position? What about this position interests you the most? What skills and strengths do you have that would benefit MyLeanBody Boot Camp?
Please share this if you have any friends who might be interested!! Thank you! Love, Emily and the MLBBC Team
​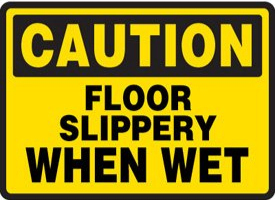 With wet weather, when possible, please wear different shoes and change into your gym shoes when you get to the gym. The gym floor gets very slippery when it gets wet, so please help keep us safe and dry. Thanks so much!​​​​
---
---
Use MLBBC10 and get 10% OFF!
I have heard so many of you talking about needing help meal prepping! This is an easy way to get it done. MegaFit meals can help!!! Use the discount code MLBBC10 so that you save 10%!!!! Love you!!! Em.
Stronger and Healthier Than Ever
MyLeanBody Boot Camp has been my go-to workout for the last 7 years. I initially joined after having a baby and wanted that extra weight off ASAP! I was able to bounce back to my pre-baby weight in a couple months. I continued going because I loved the women, the workouts and the positivity.
The workouts are always challenging and different. And when you need to make modifications there are always plenty of options. The instructors are full of energy and really know how to push you to have confidence in yourself to do "just one more!" Everyone is so supportive and there are so many age and size ranges, you don't ever feel out of place.
A couple years ago I signed up to do the Diet Doc and that was so eye opening. I learned so much about what I was eating and by reading nutrition facts, could track what I was consuming daily. I had always pictured myself a certain size and I was shocked by how much my body changed by following the diet doc calculations. This is a lifelong tool and worth every penny!!
Fast forward to today, I feel stronger than I ever have and much healthier. I wish I would have had this much body awareness and knowledge when I was in my 20's!
Love, Melissa
Ready to Run After the Long Midwest Winters!
I joined MyLeanBody Boot Camp in December 2016 shortly after moving to Bloomington and I am so glad I did! It could not have come at a better time as I was embarking on my first Midwest winter. I discovered at the end of that winter that consistently attending the 5:15am classes helped me both physically and mentally, because I was able to avoid a lot of the negative effects of the winter season.
Through 2017, I was able to continue building relationships with other gym members who positively shared affirmations and healthy living tips. With the support, tips and continuous fitness regiment, I was getting stronger, more confident and found myself becoming a stronger runner. One goal I set for 2018 is to run a marathon in November. In order to do that, decided that I would need to run a couple of half marathons to help me train. Because running outside is difficult during the Midwest winters, MyLeanBody Boot Camp continued to serve as the perfect source for strength training and confidence building. Not only that, MLBBC made me a significantly faster.
I have always been physically active, but cannot say that I have been healthy in all aspects. Running has historically been a challenge dating back to running the mile in Physical Education class in elementary school. After running a 10K a few years ago, I ran into my high school track coach who was surprised and said, "We could never get you to run when you were in school". That was the moment I confirmed he accurately remembered who I was.
Fast forward to March 2018 and I ran a half marathon in New Orleans, Louisiana without stopping at all! I was well prepared to run those 13.1 miles and it was such a rewarding experience! MyLeanBody Boot Camp was an integral part in helping me crossing the finish line with my best time and in great shape since we were just coming out of the end of another winter.
I am truly grateful for the instructors and members who have shared encouraging words and kept pushing me throughout this journey. Love, T'ana
MyLeanBody Boot Camp Took My New Lifestyle To The Next Level!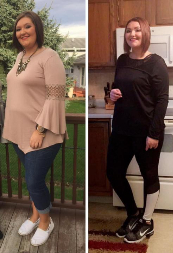 In May of 2016, at 19 years old, I was the heaviest I've ever been. I began to realize I didn't want to live my life like this any more as I became concerned about my health and what the extra weight would mean for my future. After talking to my doctor, trying different dieting programs, and even trying 'diet pills', nothing seemed to work so I gave up once again.

Then in January of 2017 my mom was diagnosed with high blood pressure. She needed to make some big changes to her diet in order to help get it under control. Realizing what all my mom was going through, I knew if I didn't change my lifestyle and get control of my weight now, high blood pressure could likely be a part of my future too.
By February 2017 my whole family was making changes to their diets in order to support my mom. I started seeing some weight come off but not much. At the end of March I started working out at MyLeanBody Boot Camp and knew it is what I needed to to take my nutrition and exercise to the next level. Along with incredible workouts, Emily helped me understand nutrition and how to eat healthy so that it was easier for me to stay away from junk food and other things that were keeping me from losing. I am now at the lowest weight I have ever been, and the best part is that my clothes are all too big!!
Everyone is so encouraging and supportive that I look forward to coming to boot camp every week! It is an amazing place and I am so thankful I found MyLeanBody Boot Camp! Love Maci